" "Jinke Ghar Jyot Jale Woh Ghar Nirala Hota Hai" This is a real true wish that I have for all the bhaktajan. Mataji gave me this blessing to have a chowki done by Gulshanji last year at my residence. Gulshanji is truly a great person and a staunch believer in Mata. The Bhakti with which my chowki was done was amazingly good and I was really thankful to Mata Rani for having given me this opportunity. Gulshanji not only brings the family together in the chowki but I felt that he does it with his heart which is missing in other people. Vaaruun bought a lot of energy with the family, friends and other people who attended the chowki.

I am really thankful to Gulshanji and Vaarunn for having conducted such a lovely function in my family and may Mata Rani always shower her blessings on them and their families. JAI MATA DI "

Haresh Hiranandani
Associate Vice President, Service Quality | Kotak Mahindra Bank Ltd.
" I celebrate Mata Ki Chowki since 1995 during Navratri's and seen your Chowki last year 2010 at my place, it was really amazing, more spiritually, devotional and total worship towards Mataji, All my film and television stars also liked the same. I wish u all the success. "

Mrs RS.Goramde
Oshiwara, Andheri.
" Gulshanji you are truly a great person and a believer in Mata. The way in which my chowki was done at my end was amazingly good and I am really thankful to Mata Rani for having given me this opportunity. Gulshanji you have not only brought the family together in the chowki but you have done it with pure heart which we miss. You and your son Vaarunn bought a lot of spiritual energy with the family, friends and other people who attended our chowki . "

Jai mata di
Mr & Mrs Desai
Asst camera man B R FLIMS Mumbai
" We have seen Gulshanji & Vaarunn at Mata ki Chowki and Jagrans, Varun, since he was 12 years old. He used to play the congo whenever he got a chance and never missed an opportunity to hold the mike. He has since then morphed into a staunch devotee of Maa Vaishno Devi and is now an able singer who brings a special touch to the bhajans during the chowki. It is an honour to write a testimonial for him in this column. He is sure to win hearts of all the devotees who hear him sing at the chowkis. We wish him all the very best. "

Dr. Deepak & Dr. Heta Chhabra
" Jai Mata Di….Whenever something good happens in our life we thank god for it, but when you want to celebrate your happiness with your family and friends and simultaneously if you want to offer your prayers to Mata Rani that's the time to contact Mr. Vaarunn Rajmalani… To be honest he is gifted by Maa Saraswati because the bhajan that he sings really touch your heart and the entire atmosphere is filled with a positive energy and by the time the chowki ends you will realize that you are more spiritually inclined than before. The entire team of Mr. Vaarunn is very talented. He does the chowki in my building since last 3 years during Ganesh Chaturti festival along wth his dad Gulshanji, and honestly people love their chowki. Keep up the good work god bless them. "

Ashish Chawla
Khar ,Mumbai.
" I have heard Gulshanji in all over. During a Ganapati & Navratri festival, His versatility knows no bounds and I can safely vouch for him to lead the audience to the purpose they set out for.

I wish them a good luck. Jai mata di "

Suresh Dhigrani
" Gulshans singing is about worship. Singing and listening to sacred music is the most meaningful form of worship I can imagine. I have spend time during Jagrans listening to between the music they sing and the faith people have and about how the pieces they are singing relate to the messages they pray for in temples. "

Shailesh B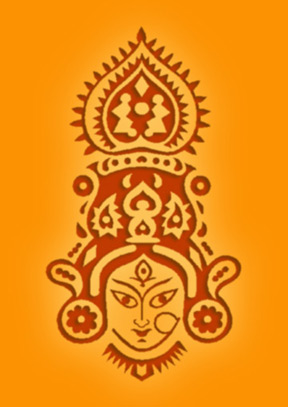 " Vaarunn talent to sing is so dynamic, and has a great capacity to add to his vocal strengths in his style on Mata KI Chowki is worth seeing him to perform.

We have always admired both Gulshanji and his son. Listening to them and also agree their performance on Mata KI Chowki and Jagrans on Saturday night. There singing is worship. They are really good performers of Mata ki Chowki. "

Ashok Batra
" I and my family started attending Mata Ka Jagran and Chowki almost 13 yrs back and have had not only a pleasant journey of life in terms of marvelous, miraculous, experiences but it has also changed the regular routine of our life.

To perform a Chowki or Jagran, we invite Shri Gulshanji who can sing melodious bhajans devoted to Mataji, he has been gifted with a harmonious voice. and his inspirational singing provides the appropriate atmosphere where we can focus upon the Divine Mataji.
We are thankful to our family friend Shri Gulshanji and his entire team of devotees. "
Anil Chabria